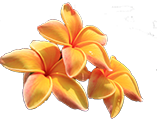 (Oct 20th) Fortunately, the storm stayed south of the islands with only some locally heavy rains and high winds.
We sustained no damages to the resort. The most we experienced was the temporary closure of the Alii pool
due to some falling branches from the Monkey Pod tree.
Copyright © 2014 Lawai Beach Resort AOAO. All Rights Reserved.
5017 Lawai Rd. Koloa, HI 96756
(808) 240-5100